Over 800,000 patient cases worldwide since 2013.
Brought to you by Transcend Biologics with over 28 years of medical device and regenerative medicine experience.
Features & Benefits
Vacuum sealed, internally coated glass tube designed to:
Prevent platelets from "sticking" to tube walls
Precisely draw blood at a pressure that prevents lysing of the cells
Proprietary anti-coagulant (MNC7) modified to:
Reduce acidity while preventing coagulation of platelets
Deliver non-activated platelets physically positioned on top of gel
Separator gel designed to:
Spare up to 80% (+/-9%) of platelets
Remove 99.9% of RBC
Remove 95% of granulocytes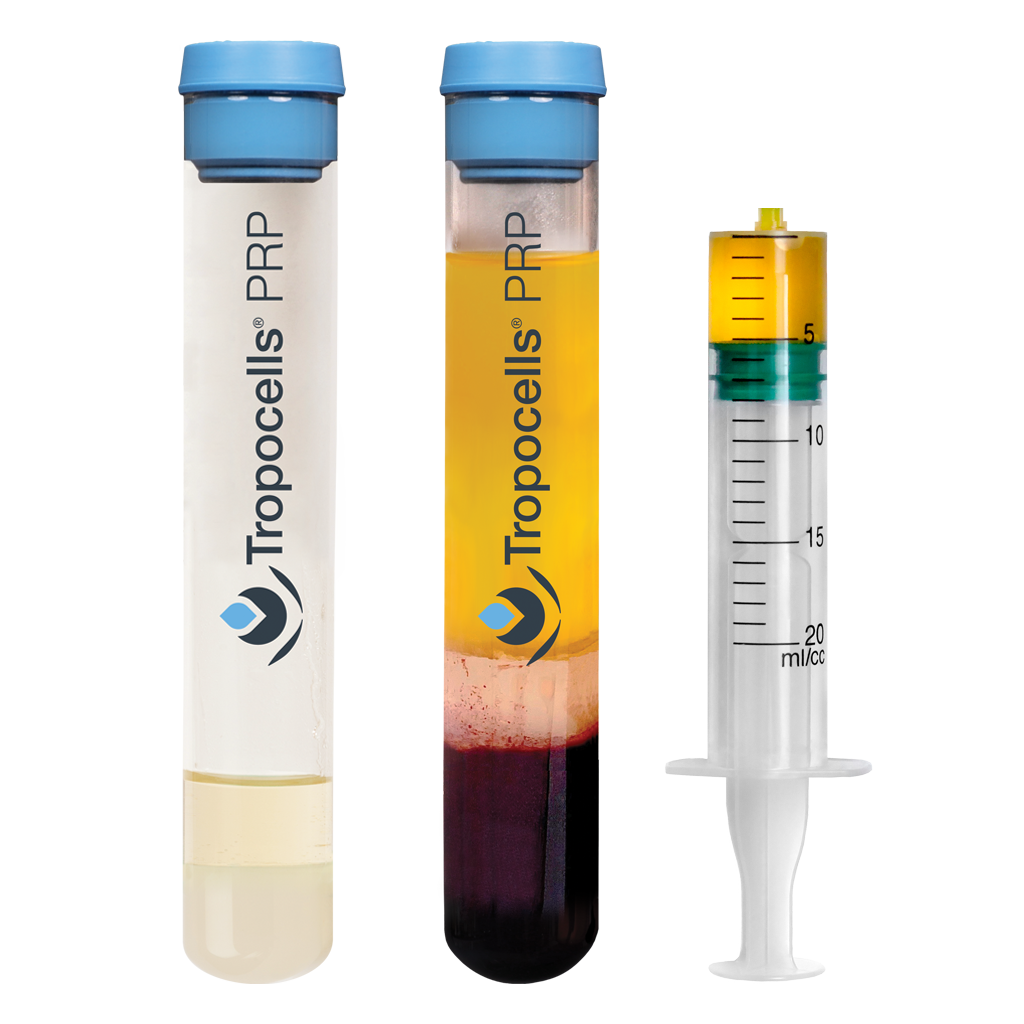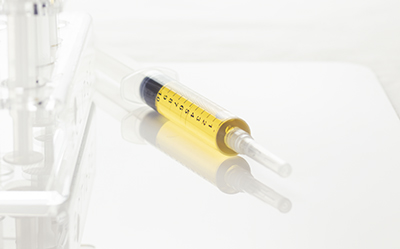 Nearly 0% Red Blood Cells
Leukocyte poor
Physiologic pH 
Easy vacuum blood draw
Reproducible and delegable
Consistent performance
The Best Price/Platelet Yield Ratio
Up to 4.7x PLT fold in single spin
High Concentration Made Simple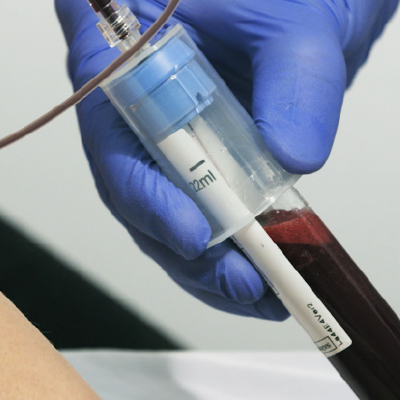 Collect Patients Blood
(11mL or 22mL tube)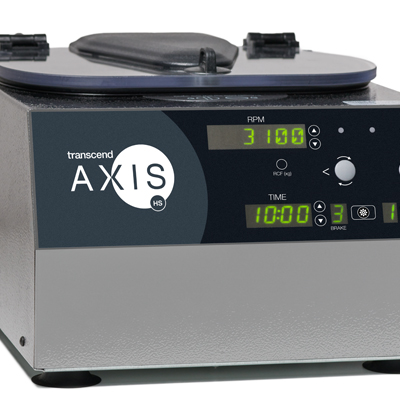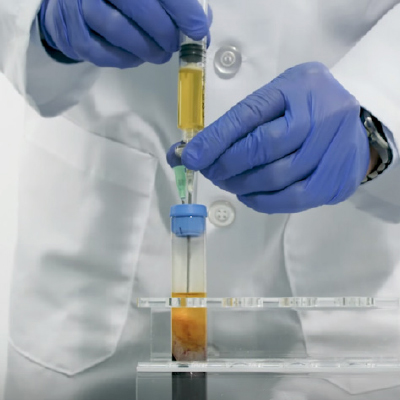 Extract Platelet-Poor Plasma (PPP)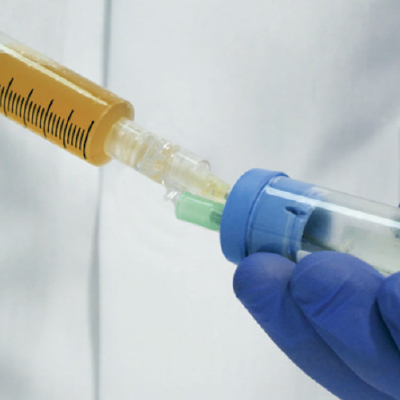 Collect Platelet-Rich Plasma (PRP) and apply
Tropocells PRP makes high concentration Platelet-Rich Plasma (PRP) preparation simple and reproducible for every medical practice. In a single spin, the system can isolate 80% (+/- 9%) of the platelets while removing the majority of red blood cells and neutrophils.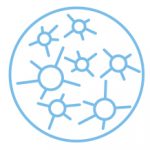 High Concentration
80% (+/- 9%) Platelet Yield + customizable concentrations up to 4.5x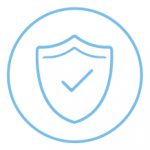 Safe & Autologous
FDA Cleared 510(k) Class II Medical Device (BK110035) Non-Pyrogenic – Sterile – Closed System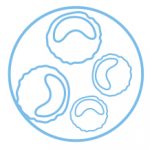 Monocyte Solution
System produces PRP in which monocytes outnumber neutrophils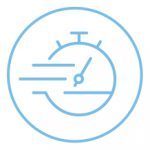 Simple, Quick, & Predictable
Small blood draw, easy to use, reproducible collection process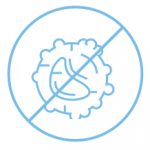 Low Inflammation
Eliminates nearly 100% of red blood cells and 95% of white blood cells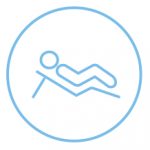 Comfortable
Proprietary MNC7 anti-coagulant produces physiologic pH, which reduces irritation
Tropocells PRP 22mL Product Specifications
Platelets concentration fold:
RBC (10/ul): 
WBC (10/ul):
Granulocytes %
Mononuclear cells %
PDGF (pg/ml)
VEGF (pg/ml)
3-4.5X
0.05
0.2
8.5
86.2
2048
220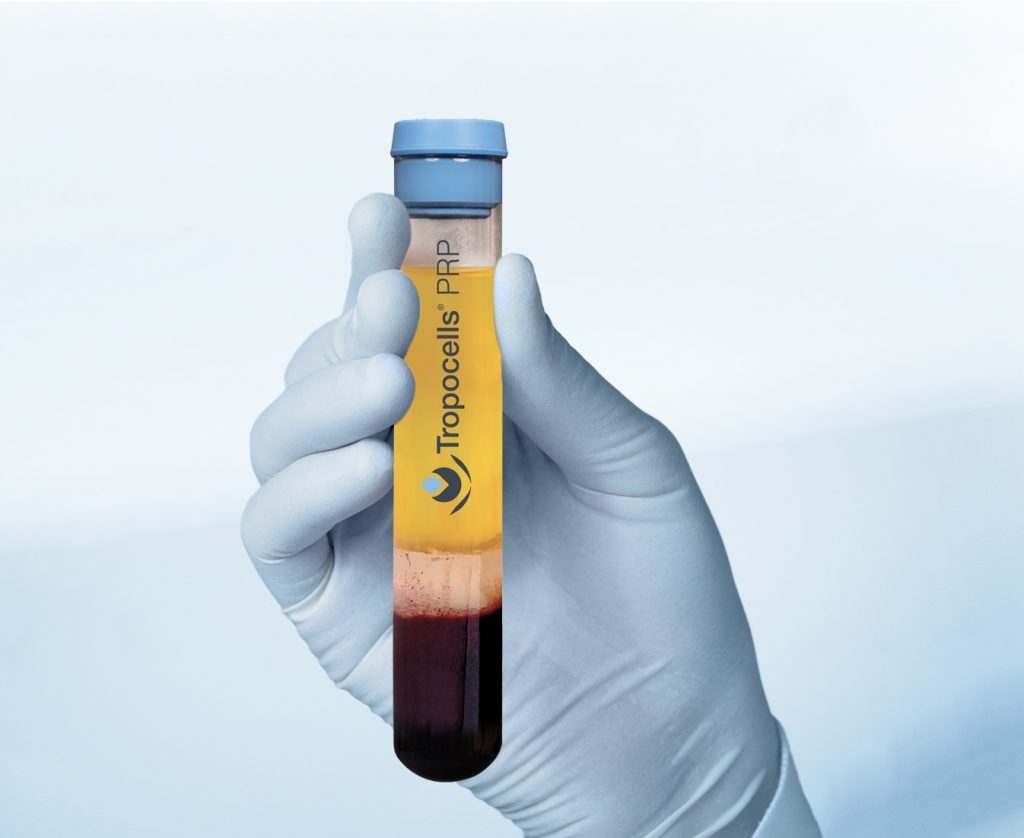 Tropocells PRP is manufactured in an ISO 7 cleanroom, with critical phases performed in an ISO 5 environment.
Our gel separator PRP kits are made in an ISO 13485 certified and FDA registered facility.
Several validated and required tests* are performed by third party certifying agencies on our separator gel kit to ensure patient safety for autologous application:
Delayed Hypersensitivity Test (GMPT)
Cytotoxicity Test by Elution
Acute Systemic Toxicity Test
Over 800,000 patient cases have been safely performed worldwide with our system since 2013.
*To request copies of these tests please contact your Transcend Biologics representative. PRP companies without these tests cannot guarantee safety or quality of the product.
All PRP products are considered Class II Medical Devices by the United States Food and Drug Administration. All products being sold for the purpose of collecting PRP for point of care autologous applications must obtain FDA Class II clearance by obtaining a 510(k) prior to being sold in the US.
Tropocells PRP® is intended for the safe and rapid preparation of autologous platelet-rich plasma (PRP) from a small sample of blood at the patient point of care. The PRP is mixed with autograft or allograft bone prior to application to a bony defect for improving handling characteristics.
510(k) number: BK110035
In the article titled "US Definitions, current use, and FDA stance on use of platelet-rich plasma in sports medicine", Beitzel et al† have outlined the FDA's stance on PRP and the implications for physicians wishing to add PRP to their practice.
†Beitzel, K; Allen, D; Apostolakos, J; Russell, RP; McCarthy, MB; Gallo, GJ; Cote, MP; Mazzocca, AD (February 2015). "US definitions, current use, and FDA stance on use of platelet-rich plasma in sports medicine". The Journal of Knee Surgery. 28 (1): 29–34.
doi:10.1055/s-0034-1390030. PMID 25268794.
Precautions
PRP should be applied to the same patient from whom the blood was drawn.
Storage of tubes containing blood at or below 0°C may result in tube breakage.
Storage of tubes above 40°C may damage the gel stability.
Do not use tubes if foreign matter is present.
All anticoagulants are clear. 
Do not use tubes after their expiration date.
Do not re-sterilize and do not attempt to clean this product.
Do not use products if Tyvek® medical package is already opened or damaged.
Risks
Infection
Bleeding
Nerve damage
Pain
Lack of result