 eVive is a comfortable, profitable, non-surgical solution for wellness. 
Using pulse wave therapy, eVive can help medical professionals exceed patient expectations at the point of care.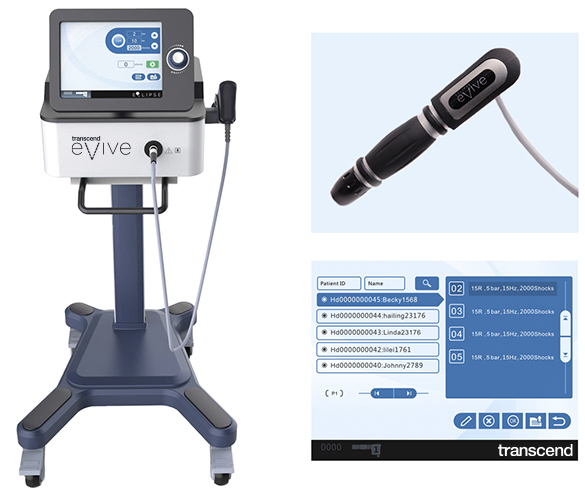 Quick, easy-to-perform, delegable procedure
Lower risk profile compared to focused shockwave
Lowest cost of ownership among ESWT devices with a profitable procedure
Predictable outcomes for patients seeking non-drug, non-surgical solutions
eVive Experience
Low Cost of Ownership
Most pulse wave therapy devices rely on electromagnetic hand pieces to drive the internal ballistic. These are expensive to replace and often have RFID chips that shut off the hand piece after a pulse count limit has been reached. Our device is simple and can be cleaned and refurbished on the way to millions of pulses with no automatic shut off. If the provider maintains the hand piece, eVive will keep on going. When it needs to be replaced, we have the most affordable program on the market for restoring the internal components of your hand piece.
Customized for Our Market
eVIVE customers need a workhorse that is customized for the applications they care about most. This means the ability to cover the hand piece with a protective sheath, have a low disposable cost and reliability in a high usage environment. We designed eVIVE to do just that.
How it Works
Pulse Wave Therapy utilizes an internal ballistic projectile to transfer pulse wave energy through the handpiece. An acoustic sound wave, which diffuses energy as it travels away from the applicator tip, creates a therapeutic effect as it passes through the target tissue.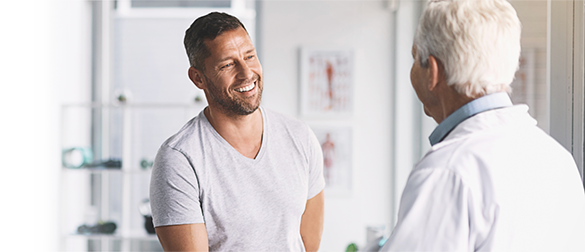 Features
German Compressor

10″ Digital Touchscreen 

Ergonomic Hand Piece

6mm – 15mm – 20mm – 36mm Transmitters
Profitable Procedure for Practice Owners
Low Acquisition Cost 

Low Maintenance Cost

Easy Return on Investment

High Patient Satisfaction

In-office Clinical Support

1 Year Limited Warranty on Hand Pieces

2 Year Warranty on Console
Technical Specs
Pressure Range: 1.0 – 4.0 Bar (adjustable 0.1 Bar)

Frequency: 1 – 17 Hz (adjustable 1 Hz)

Dimensions: 52.5 (L) x 47.6 (W) x 107 (H) cm

Weight: 55 lbs

Product Code: ISA

FDA Device Class: 1

Regulation Number: 890.5660
Device Leasing Information
Flexible Leasing for Medical Professionals
Knowledge of and experience in a rapidly growing clinical market enables Transcend to meet customers' and their business' changing needs. Working with iLeaseWorks, LLC, Transcend is able to provide unique financial solutions that will enhance the financial performance of a practice.
Why Choose to Lease?
Acquiring medical devices requires a considerable investment to remain competitive. With a simple and fixed monthly payment plan, a lease can enable a business to match scheduled payments with a practice's anticipated revenue stream.
Avoid delays and simplify the complex process associated
with the standard loan application process.
Free capital when the needs of a practice demand cash flow
is absolutely essential.
Structured fixed payments over short or long-term basis
Leasing does not impact a business credit line.
Lease and conserve valuable capital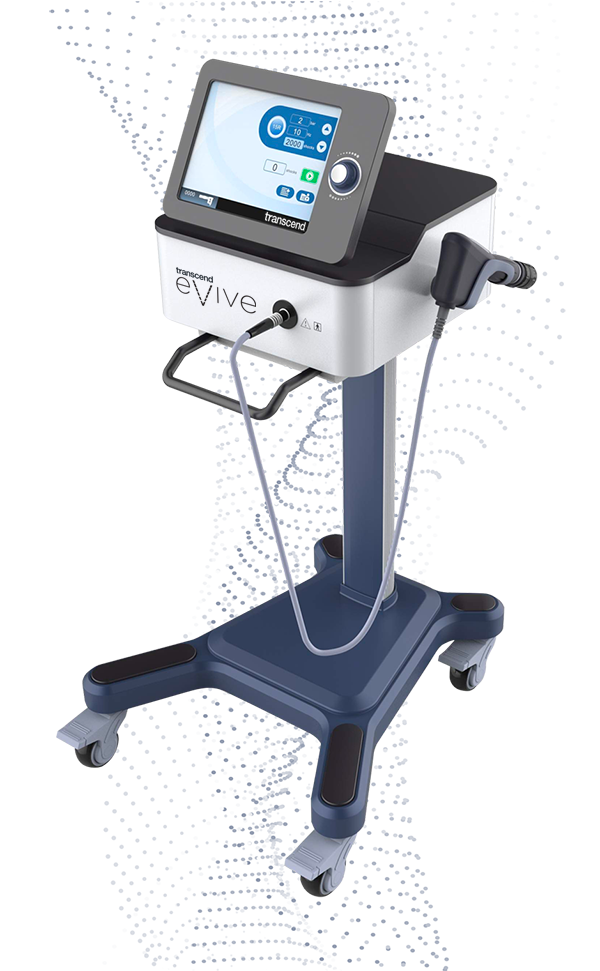 Possible Side Effects
Side effects could occur after treatment with pulse wave therapy device. The majority will appear after 1-2 days.
Do not repeat a treatment until the previous side effects have diminished. Common side effects include:
Reddening
Swelling
Pain
Hematoma
Petechiae, red spots
Skin lesions after previous cortisone therapy
These side effects generally abate after 5 to 10 days.
Stay informed with the latest Transcend news!